Good Things Come in Small Packages………but………….
We've all heard that, right? We've also heard people say they didn't find much, but had a great day out, too right?
I know I've heard those things over and over again – but, for the life of me, I just can't remember where it was I used to hear it. Sure wasn't at RHS1 where the main pass time lately seems to be figuring out how to get that boulder into the rig without self inflicting a hernia or blowing a disk or knee.
These people don't seem to be very in tune with the idea of good things in small packages. At all.
Member: Lizziebird
Lizziebird told me "We had access to a great vein at Diamond Hill Mine in SC and I spent all day digging and coaxing this cluster out.  Then it took 3 guys and a wheeled cart to get it up out of the pit and into the back of our car.  I am very grateful everyone survived the extraction event." And she had seemed so normal!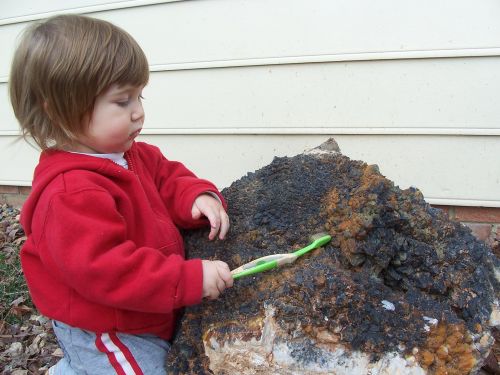 Th
Member: Coldwatergold
These pebbles of wood and agate from the McDermitt region were probably a disappointment.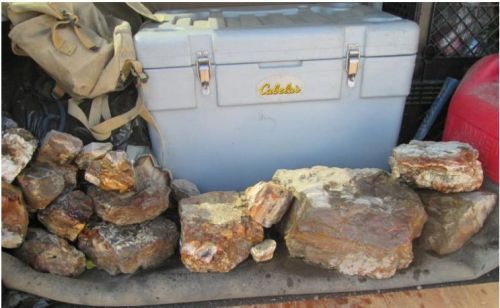 Good thing he was able to atone for it with a decent piece of jasper with his sister at a later date.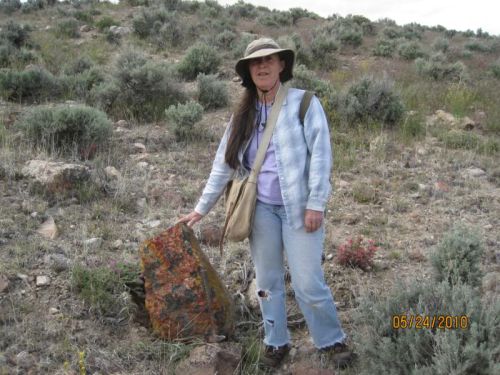 Members: Mirage and Tom
Not sure about two heads being better than one – but 4 arms are definitely better than two, as these guys proved at the Meet-up last spring with this nice petite chunk of pink jasper.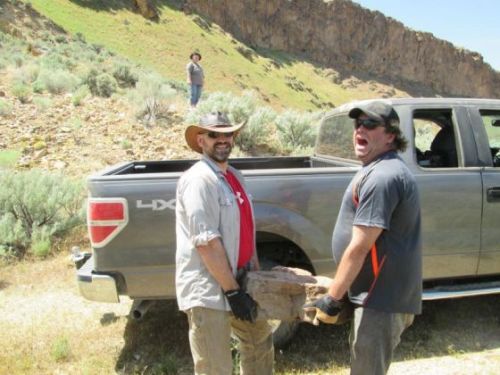 Member: Catmandewe
It's easy to see where these two above got the idea for some big rocks, though, since Catmandewe was the leader of the pack on that one.  He's kinda known for having a taste for hauling em in as big as he can get em, as this pretty little piece of rainbow testifies.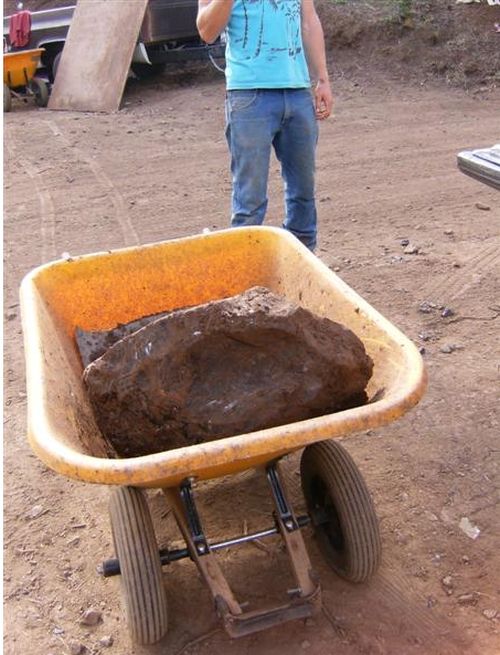 Member: Mikeyrocks
I almost felt sorry for Mikeyrocks when the best he came back with the day we were out in the Ochocos was this little piece of agate and rhyolite.  It's a good thing he was able to get back there and get some real rocks before he had to head east.
Member Keystonecops:
I was grateful that Keystonecops pulled this little piece of wood out of the dirt on one of our meet-ups.  Being scared he and member boxofrocks were going to hurt themselves hauling that down the mountain is how I found out that you don't always need a road when there's a rock at stake.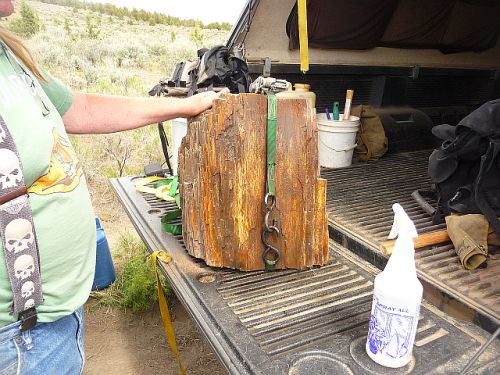 Member: High Desert Hound
What do you do when everyone is posting pictures of their pretty thundereggs and you get a voova for them?  Well, if you are High Desert Hound, you just skip the hassle of  juggling a bunch of small eggs and go get a big one.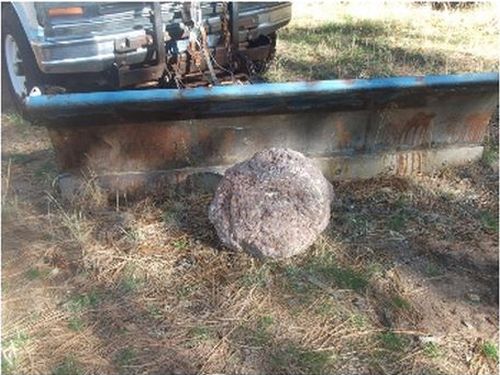 Member: Hot Rocks
It's always fun to find some soapstone for carving those nice little desktop figurines. Why bother with figurines, though.  Seems Hot Rocks was more interested in carving a new set of dishes.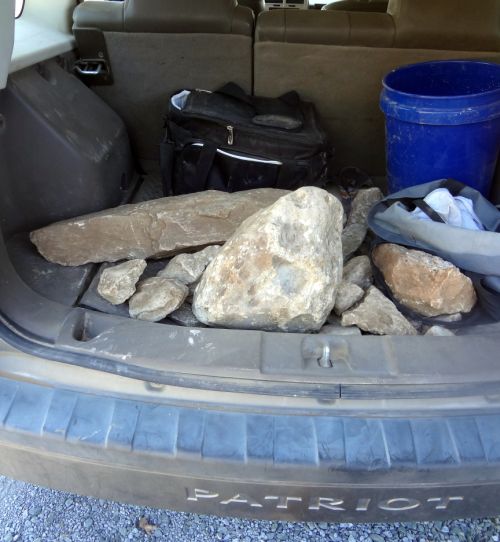 Of course, since her idea of a smoky crystal is fist size, I guess everything else has to be a little larger in comparison.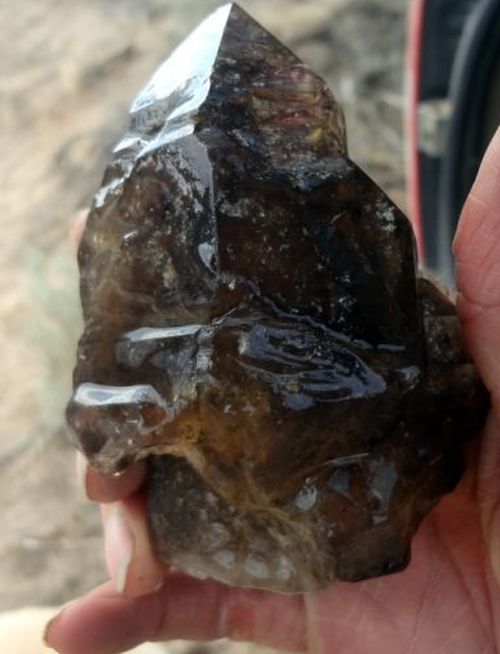 Member: Tylers
In some groups you'll find the newbies confused and needing help figuring out the identity of stones.  At RHS1 our "newbies" seem to want advice on how to get them back to the rig.  At least Tylers was able to get a small sample on that trip out.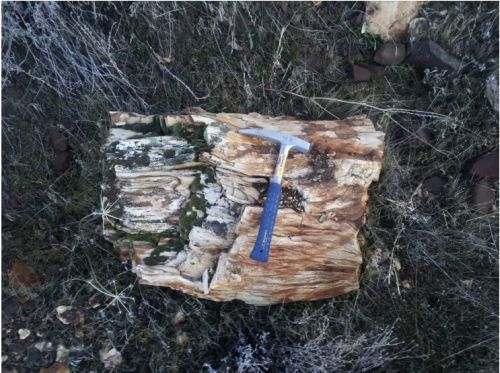 Member: MarkPhoto3
Sometimes it's stressfull to take people hunting.  You worry about whether they're going to have fun and that they'll find stuff that's going to make the trip worthwhile.  When you go with MarkPhoto3, the only thing you have to worry about is finding where he had to drop his pack on the way back to the rigs.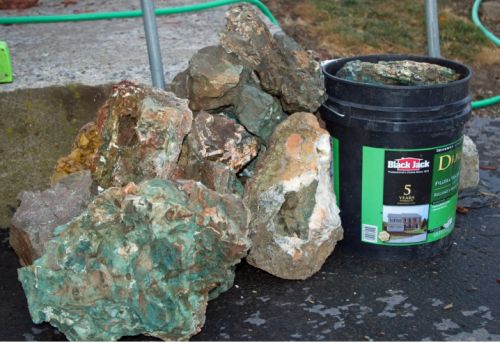 Me:  And as you've seen in previous gazette posts, these people are starting to make me crazy, too.  Oh well.  I think I can live with being batshyte whacked.  At least I'm not dangerous.  Ask anyone who's ridden on any trip out there with me.
Life's short.  Rock hard.