Memorial Day Trip Report — Lovelock, NV
The RHS1 annual meet had to be canceled because of rain. We planned to visit McDermitt and decided to cancel.  Turns out it was a good decision. Word has it that  it was soupy enough up there we'd have had a hard time doing much.
For those who are really disappointed about the meet being canceled – I met John and Patti (member: Orygone and wife) in Lovelock, and even that far south the rain made things a little hectic.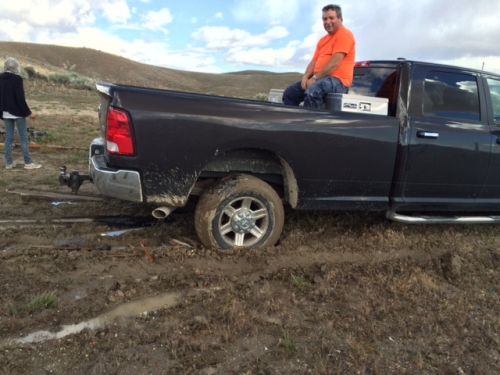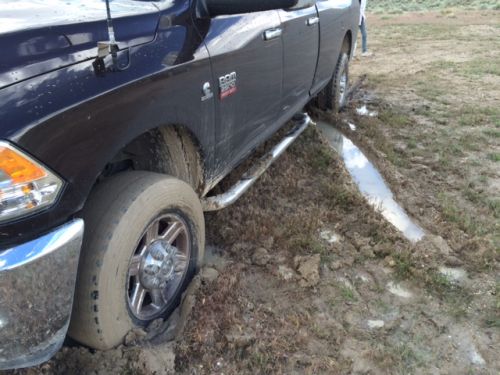 We'd already gotten some good hunting in when John decided to drive through a puddle.  My rig is light and had no place to hook a monster like that truck to so Patti and I drove to cell phone reception and called John's rescue friends.  They had him out in 20 minutes from call to tow, so we were able to finish out the day at another fun and interesting location.
The biggest find of the day was a great piece of opalized wood that John was able to get out of a ravine.  The pictures don't do this much justice – it's gorgeous and a little more colorful in person – and probably a lot more so after cleaning.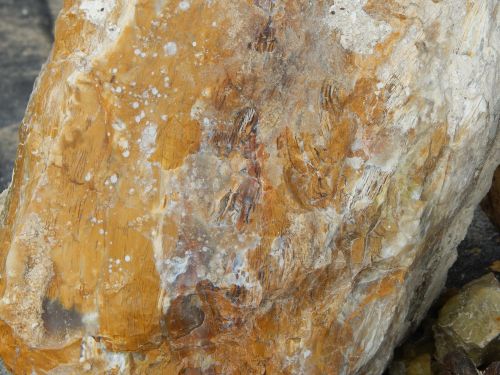 This piece is about an 80 pound boulder.  There were a few that were probably a couple hundred pounds that I would have loved to take home.  There were plenty of others, though, that were actually small enough to carry – and we could have collected beautiful tumbler pieces all day.  As it was, I got a couple of backpacks of beautifully banded greens, yellows, oranges, blues, and reds. Below is a sample of the multicolored nature of this wood.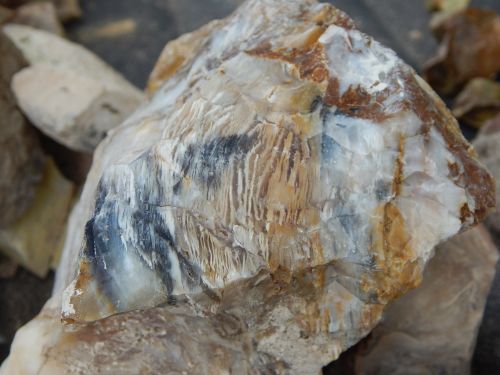 The last spot we went to had wonderstone, agates, and a more jaspery wood.  The colors were incredible.  Below is a piece with a lot of pink in it.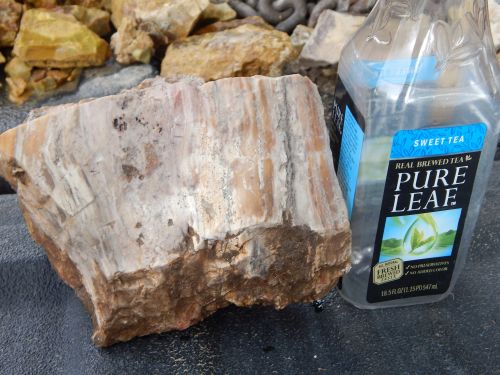 There was also a lot of yellow wood.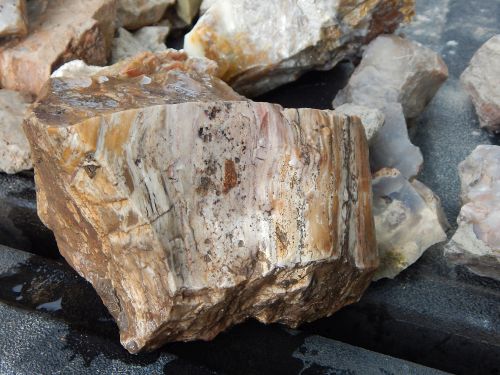 All in all – we got some great rock, had a great time, and a few laughs when John drove into the puddle.  I hope some of the other RHS1 members get a chance to get to Nevada this summer. If you like rocks – it should be on your bucket list.
My thanks to John and Patti for showing me a wonderful day even though the meet was a bust.