The 2017 RHS1 Meet-up: Central Oregon
The 2017 RHS1 Meet-up: Central Oregon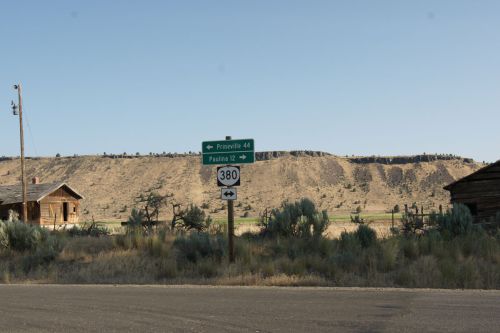 We had a pretty small group this year, but we had a great time and found some nice rocks.
I picked out a pretty large campsite area since we were expecting a few people that ended up not being able to get there.  There was a lot of good conversation between sleep and hunting.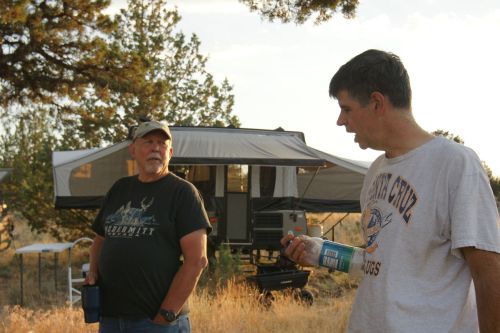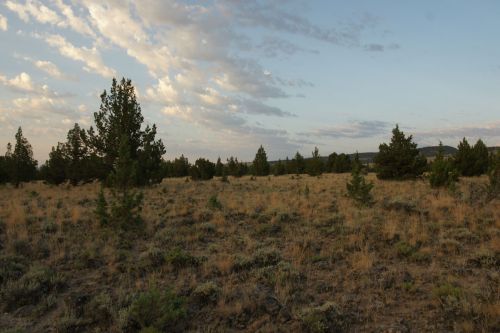 I arrived about 5 minutes before Dan (Danointhenw) and his pal Rick (Scorpion King) drove in. Not much of a nap.
After they set up camp we decided to go explore an area that produced some great wood for some of us before.  I was extremely disappointed to see the area either so blown over or picked over (or both) that there were few signs left that it had once been a productive area. Even the jasper outcrops were gone and for the most part, the roads were grown over to almost being untraversable.
Later, back at camp, Matt (Oxenkiller) made a late arrival.
The next day we headed out to my green wood area.  Luck seemed to be with us there.  Rick came ready to haul some big finds, and he was well rewarded for it.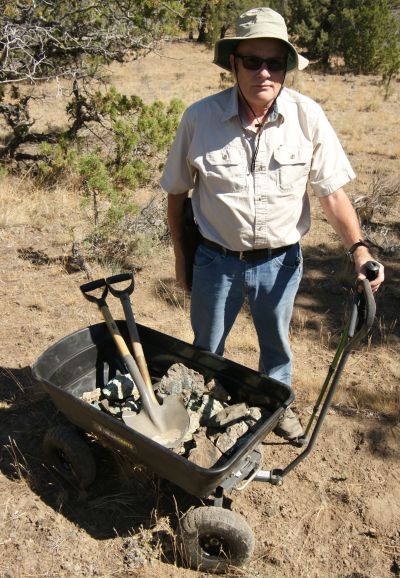 Dan found some great color variations: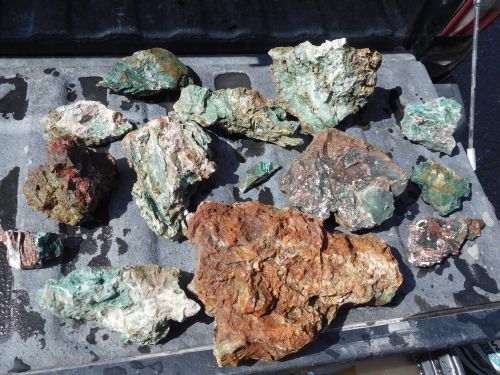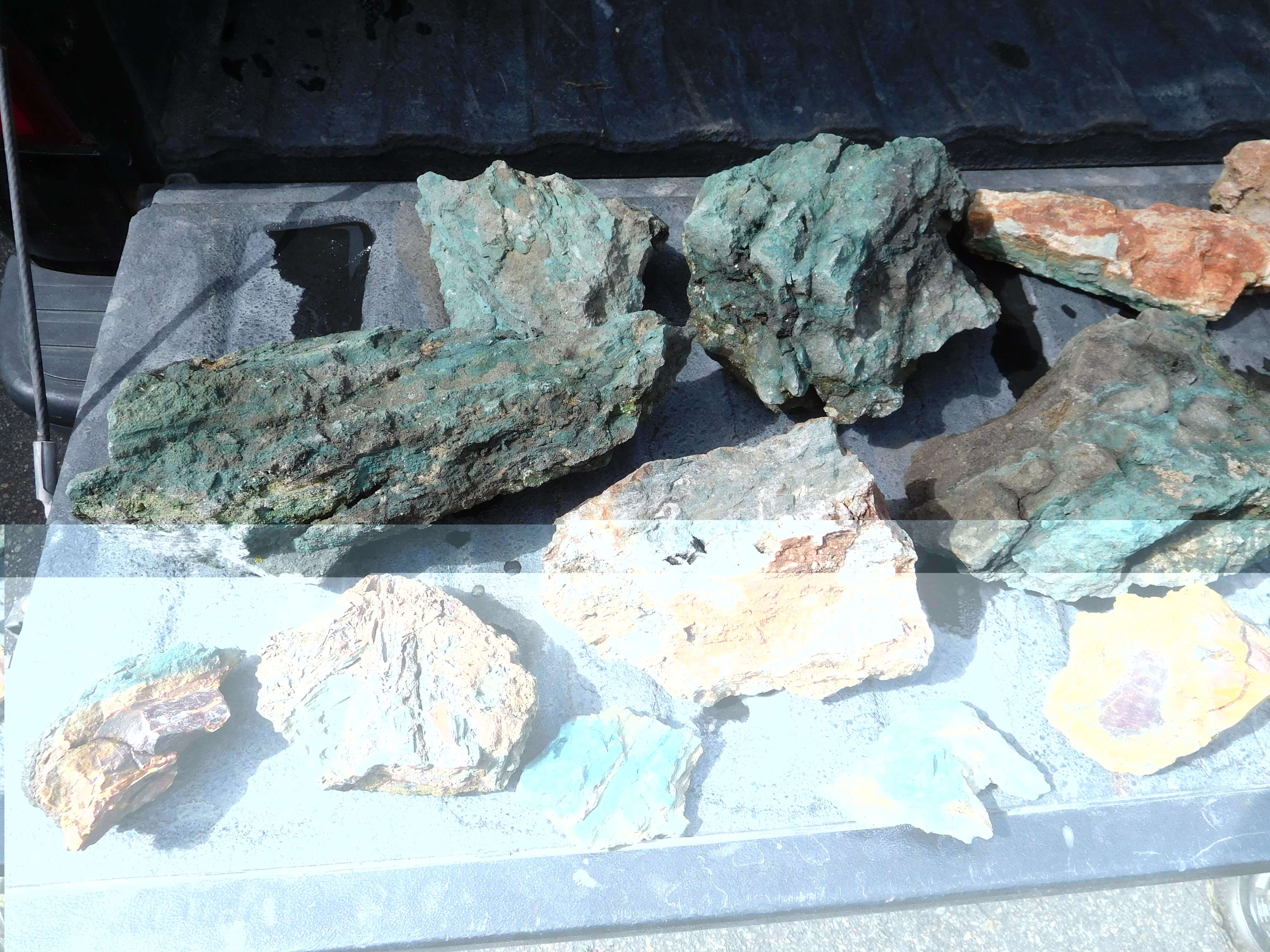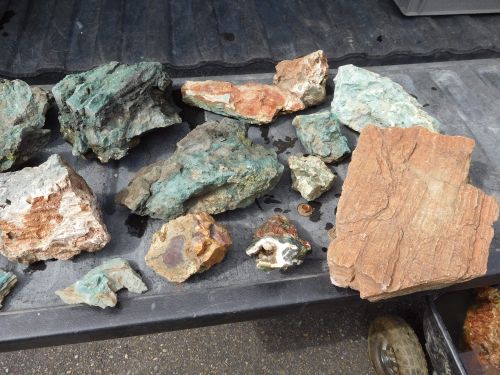 Matt took his home and cleaned them up a bit before taking pics: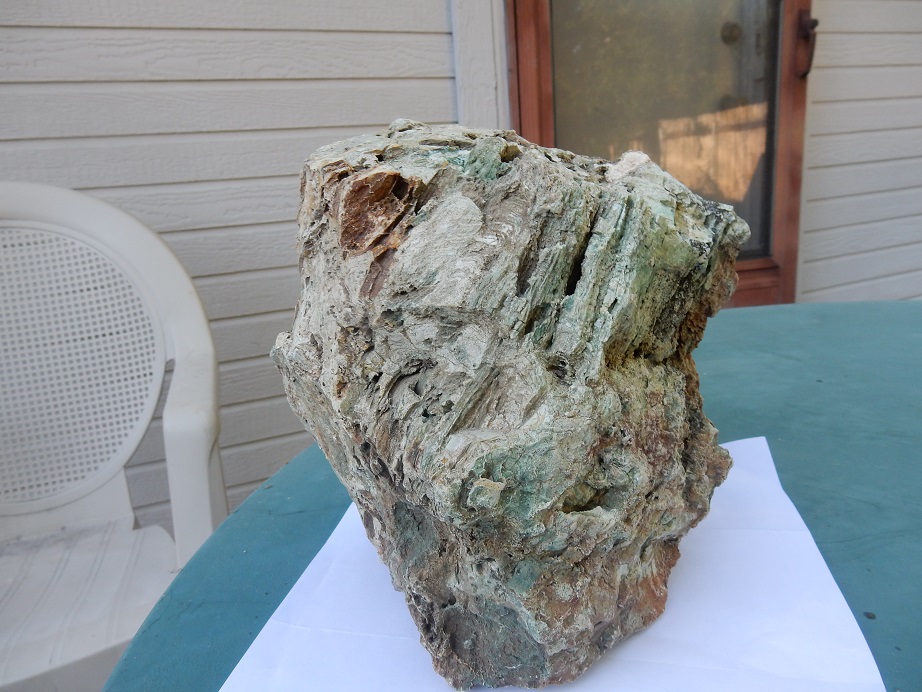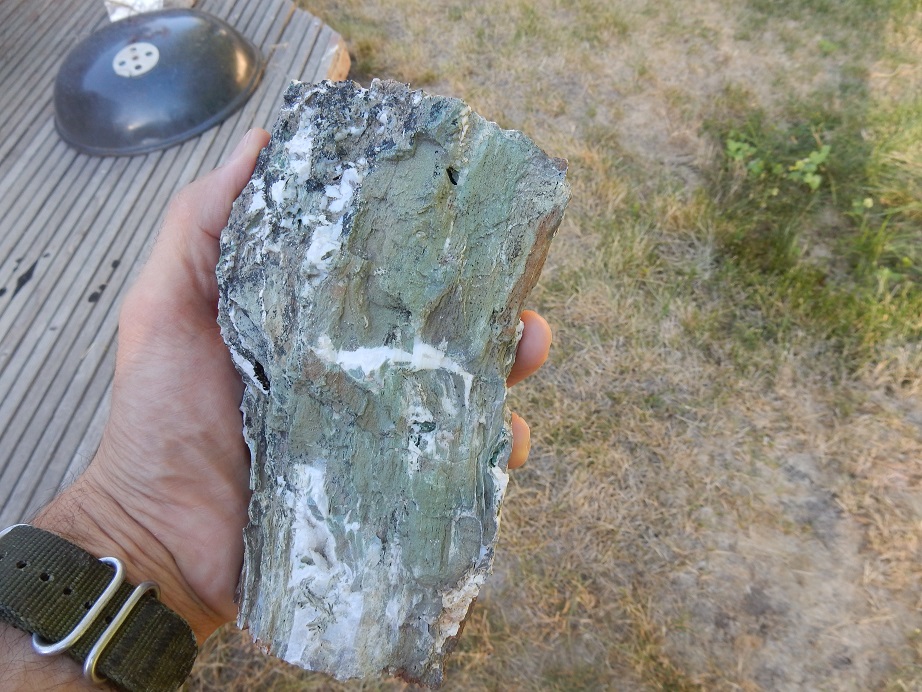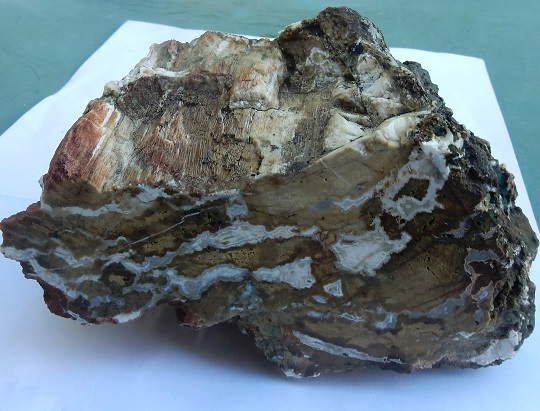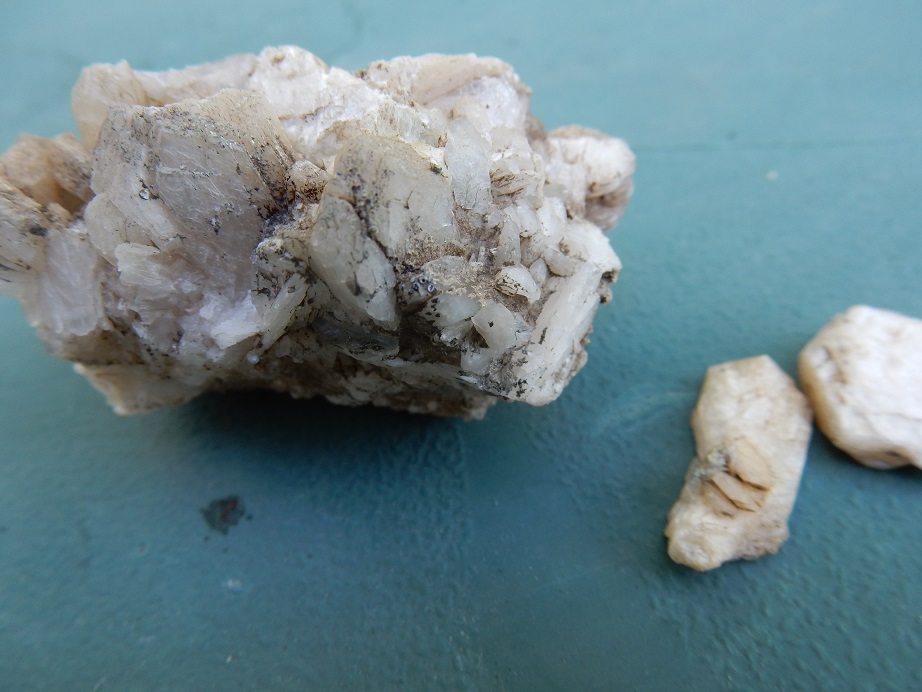 The weather was pretty warm but not seasonally hot.  It was beautiful in the shade of the trees, where I ended up resting frequently just absorbing the scenery.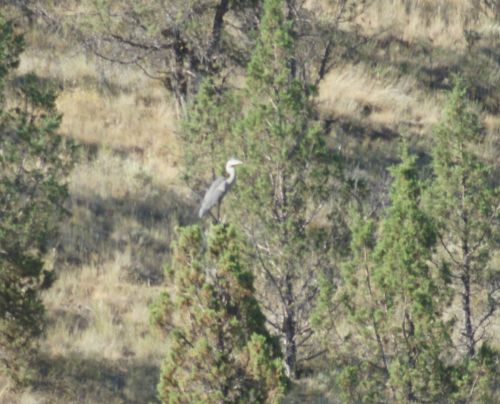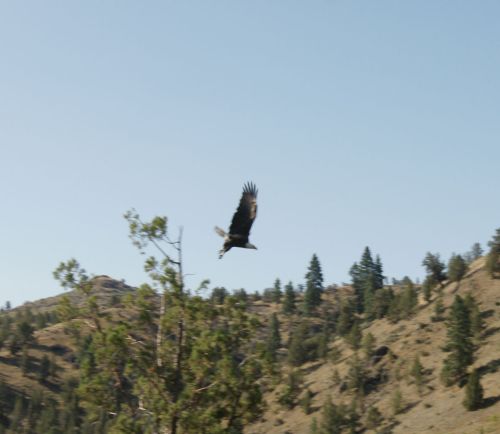 The next day the guys wanted to hunt something a little different and we headed off to glass butte, which still has plenty of good rock to go around.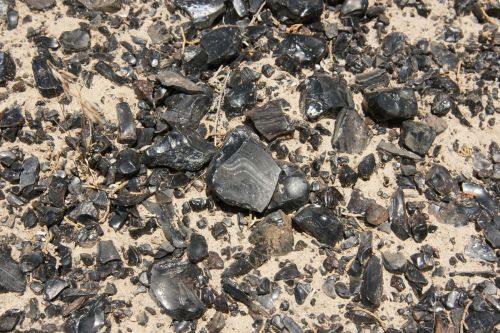 We ended up doing a little climbing for the red and black that seemed to be a favorite with all of us.  Matt's favorite was a chunk with more red than black in it.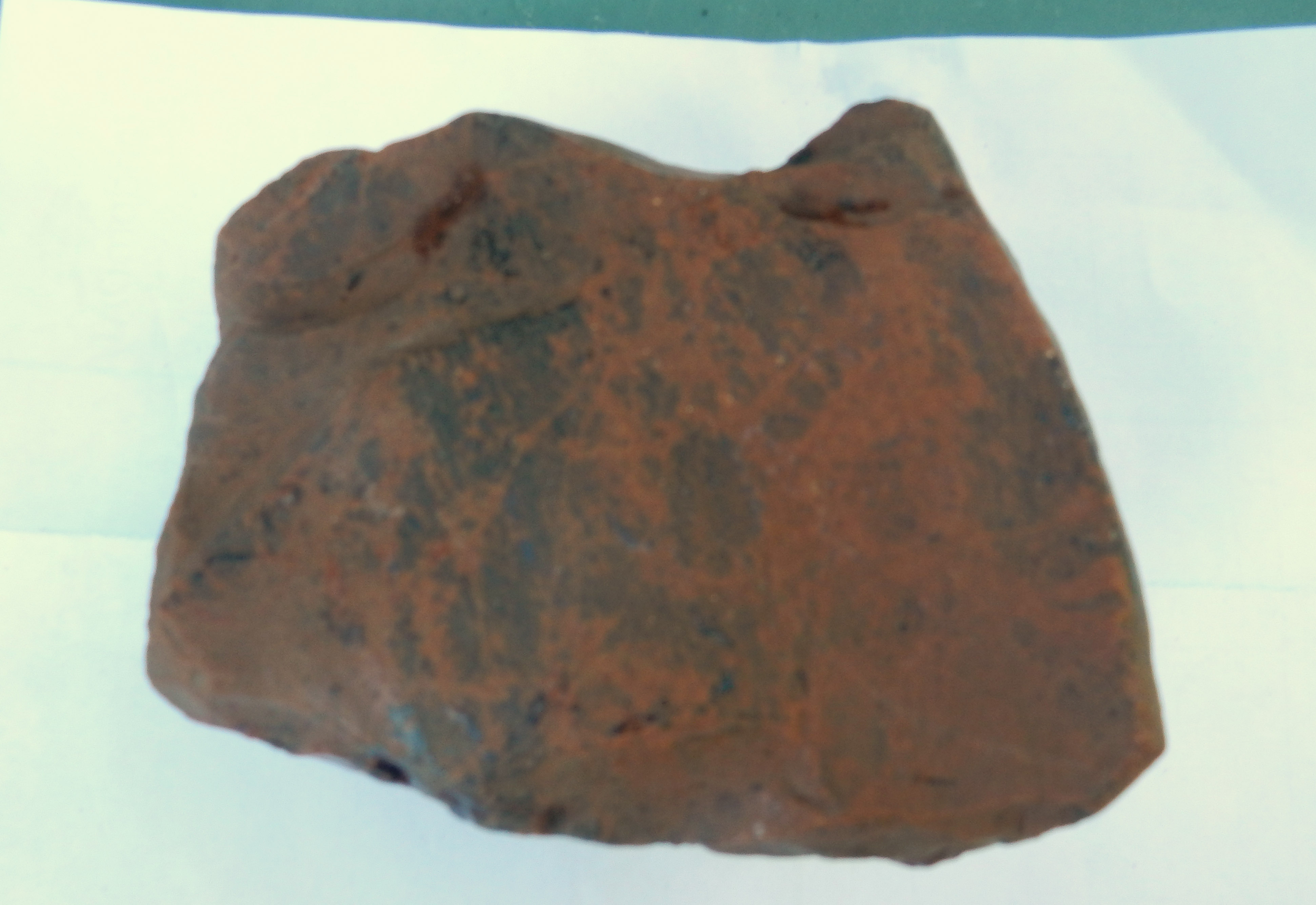 I got the prize of the day with a chunk of gold sheen.  The swirls are inside the rock – the face is smooth although it looks layered in the pic.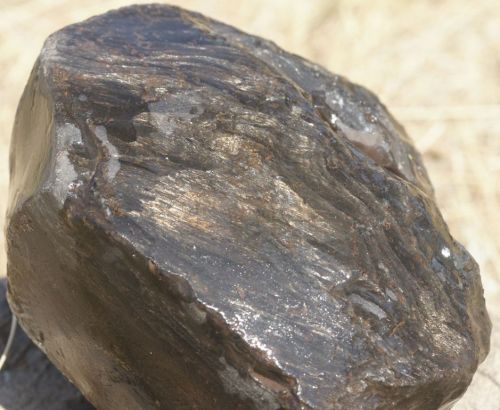 The next day, with everyone else on their way home, I wanted to check out the Camp Creek site so went into Paulina to get gas from the one pump East of Prineville in a lot of miles.  I was a little shocked to find it $3.89 per gallon!
I was glad the guys had opted for Glass Butte the day before.  The Camp Creek site was hunted out to a point it hurt to see it. There were a few very small pieces of limb cast in one area that was once rich with nice ones. Even those were few and far between.  The roads, other than the main one through, are disintegrating, and it was rough maneuvering to my favorite spots out there.  Being designated a wilderness area, it's  highly unlikely that those roads will be repaired.  So my time there was short and I said a sad farewell to another area that will belong to Oregon's rockhounding past.
On my way to Hwy 20 I did a little exploring here and there, and picked up a few little, plain agates, but didn't find any other areas with any concentrations of something exciting.  There was one road I traveled for a ways, but it got rough enough that I thought it might be better to explore when I had a tailgater or two with me. I'm a little beyond liking long walkouts any more.