Nevada Rocks
Nevada Rocks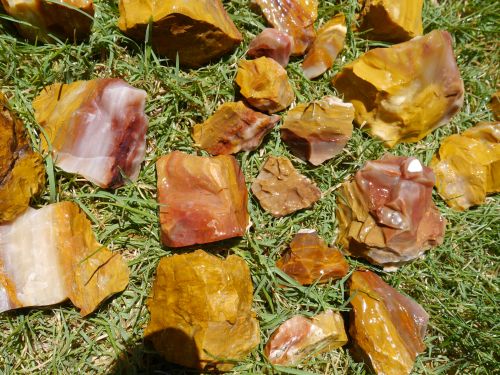 Nevada made a perfect trip for me as I was starting to foam at the mouth for some rock hunting fun, yet needed some easy hunting while I recuperate.  There's a few spots I know that I can drive up to the rocks and hunt without having to walk or carry anything too far.  My special thanks to the guys for carrying my pack for me.  I'd have not gotten nearly the special stash I did without just a little help from friends.
There were two spots I rock hunted that had the rocks that I've been wanting for some of my crafting.  Those were Fernley for green jasper, and Lovelock for opalized petrified wood.
Fernley Green Jasper: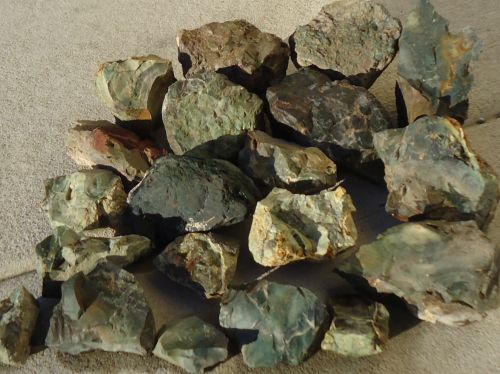 This jasper runs from light to a dark pine green.  Much of it is hard enough for lapidary, however, some is a little glassy to cut easily.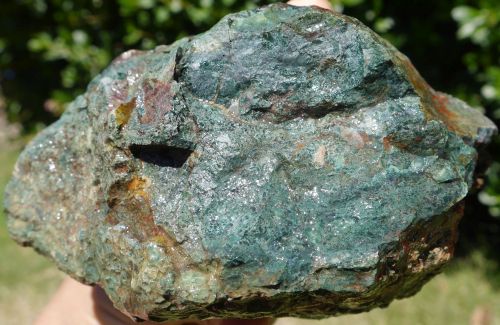 This one is mossy up close.  This one is for slabbing.
I like the dark greens the best.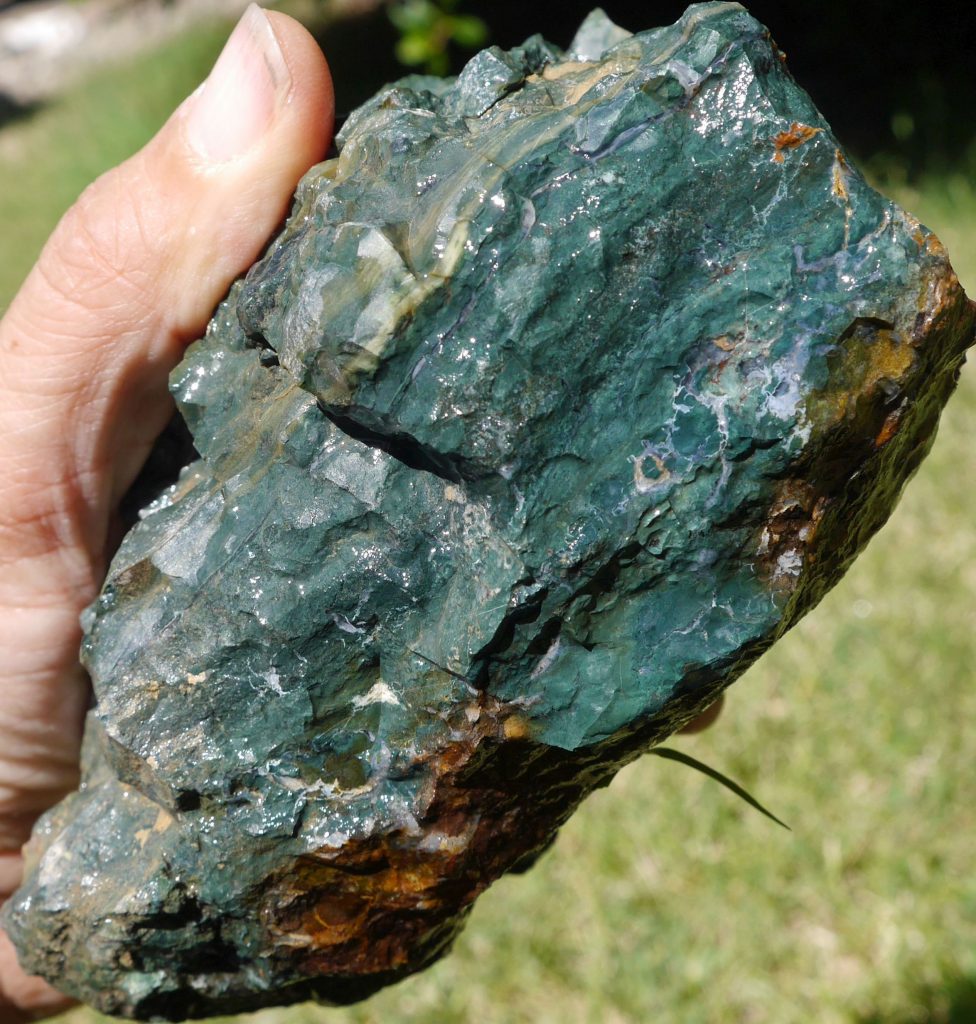 A lot of the color mix is just surface and do not run throughout the rock.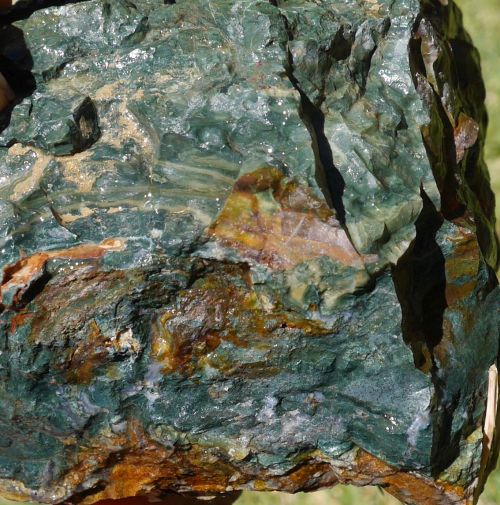 Lovelock Opalized Wood
Much of this wood is too glassy for lapidary and breaks easily.  I use it for crafts and displays…….however, there are pieces that are perfect for cabbing, too.  It's so beautiful, that sometimes display is all someone would even want to do with it.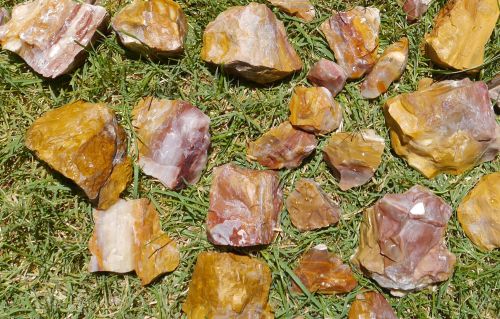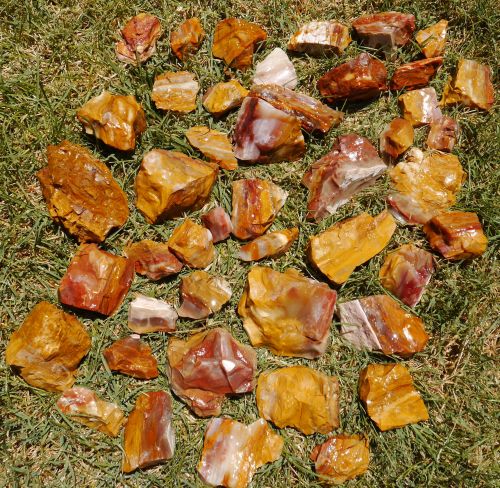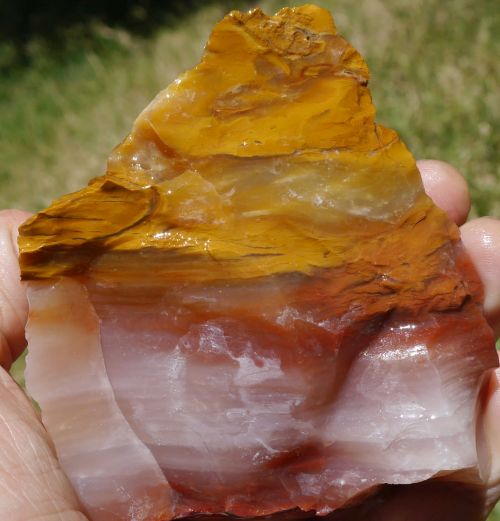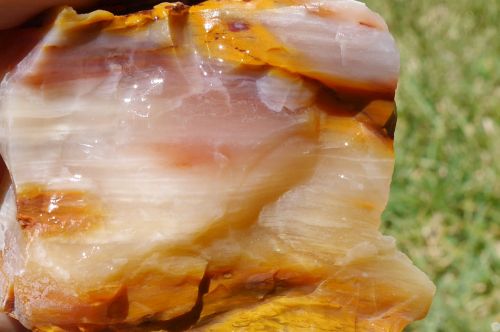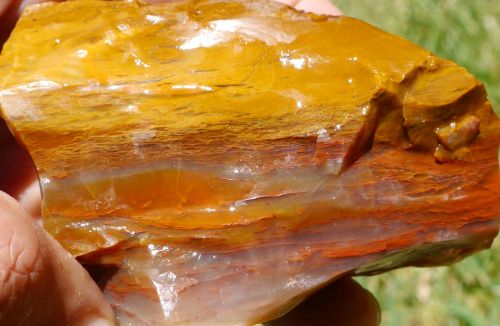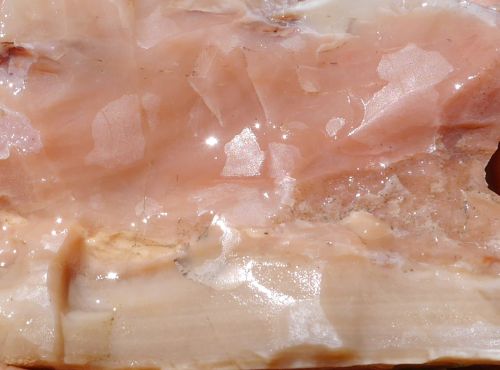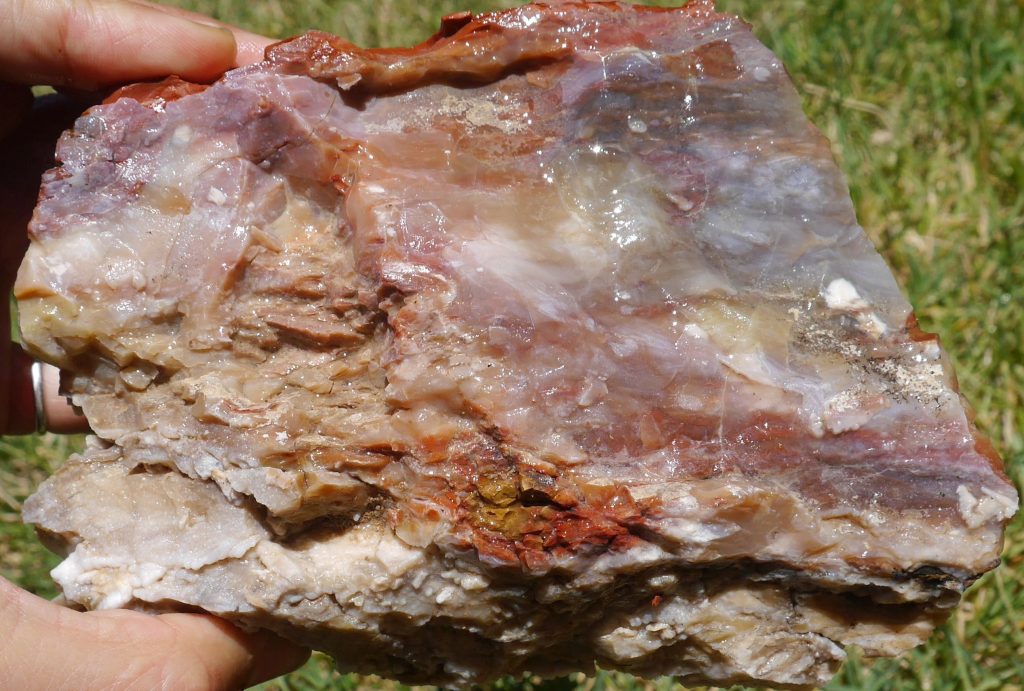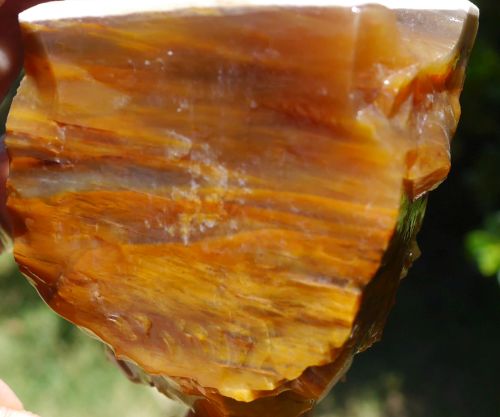 I sure hope to get back to Nevada again this summer.  There's just so many places to hunt, and such beautiful material.